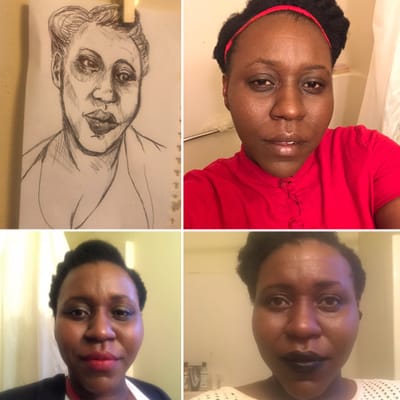 Hello my name is
Rachelle Berry
and I am an educator; that is what I have chosen to do with my life. I don't like to admit this, but I am a Black nerd. I have always loved to read, and I never got out of the why phase most toddlers grow out of. Not only do I soak up knowledge like a sponge, I am empathetic and have a strong sense of justice. This led me to pursuing a dual degree in Sociology and Gender, Ethnic, Multicultural Studies over Business. Today I study Black thought & Geographies in Athens, GA (more
here
). For the last ten or so years I have been obsessed with Racial Justice (RJ) and
Abolition
. This website is a way to share what I have learned with all of you because Abolition is for Everyone!!!
This websites hosts 2 blogs one blog--
WTF is That
--features quick definitions of racial justice vocabulary and the other--
Musings of a BGQ
--has longer form writings I've done on topics like race, gender, sexuality, disability, and whatever else I have been thinking/obsessed with.
I also am a Community Geographer for Athen's Linnentown project. As the project progresses you will see the maps made for that and other projects I am or have been a part of on the
Community Mapping
page. I can make maps for you too, your campaign, business, or non-profit. I write and read poetry and speak at events. I also am beginning to conduct racial justice trainings and workshops (what we used to call sensitivity or diversity trainings), and do consulting for businesses and non-profits that want to become more equitable. Email me Blacqueerfemme@gmail.com if you would like to participate in a 6 week RJ workshop.